Laws
---
Laws Synopsis Brochure
This brochure of abbreviated bicycle and pedestrian laws was created as a quick field reference for law enforcement and bicyclists.

Florida Bicycle Law Toolkit
The Florida Bicycle Association has prepared more detailed guidance covering traffic laws for bicyclists and pedestrians in Florida.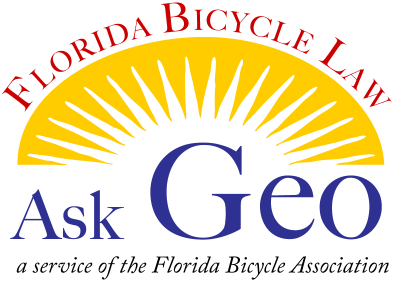 Do you have a question about the Florida Bicycle Statutes? Get them answered on FLBikeLaw.org!